95% of people chose Buy 2 get 1 free + free shipping


Add 3 items of different colors, the 3rd item is automatically free. (Only need to pay for 2 pieces)



Our new Soft Matte Cream Concealer is waterproof,
giving you a soft matte finish with full coverage. 
With 13 shades to choose from, 
it will not disappoint with it's quality and ability to blend. 


According to beauty experts, you should get two different shades of concealer — one lighter and one deeper than your foundation.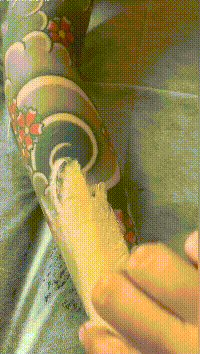 BENEFITS
• ✅Water-resistant
• ✅Soft-matte finish
• ✅Full coverage
• ✅Longwearing
• ✅Non-drying
• ✅For all skin tones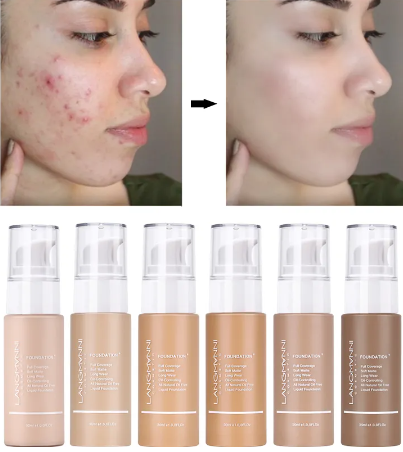 If you are unable to choose a product for your skin tone, You can refer to this picture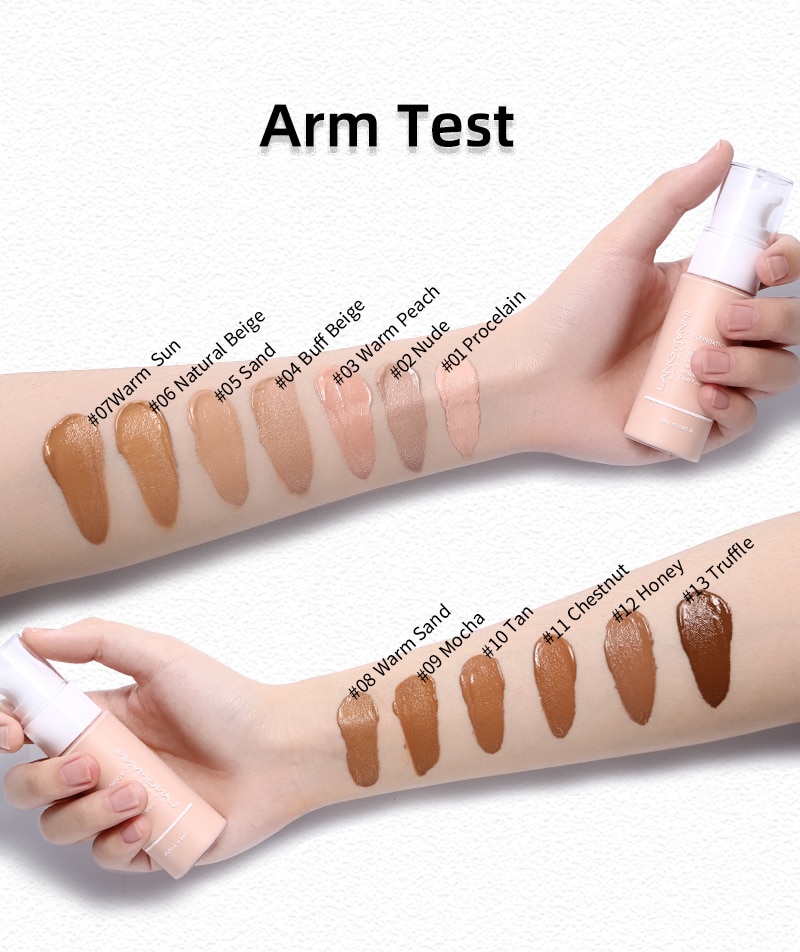 When you have cool undertones, you have reddish, pink, or blue skin undertones within your skin. Warm undertones have a range of yellow, peach, or golden skin undertones. If you have a neutral undertone you have a blend of both warm and cool undertones, somewhere in the middle.
• Paraben-free • Cruelty-free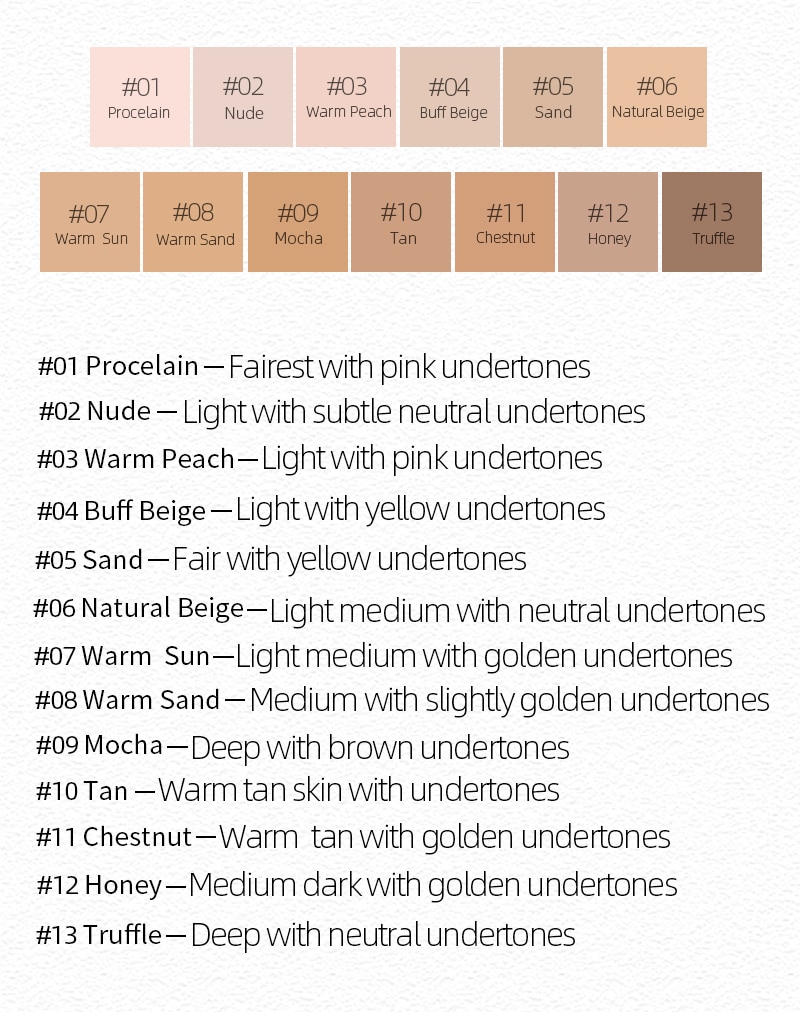 Q: How do I know which foundation makeup shade is right for me?
A: Our shades have numbers that range from #1, fairest, to #13, deepest.

Q: What can Soft Matte Cream Concealer cover?
A: Soft Matte Cream Concealer makeup can be used to cover a variety of skin concerns including uneven skin tone, scars, burns, birthmarks, vitiligo, hyperpigmentation, acne scars, bruising, lupus, and post-operative and post-procedure concerns.
Q: I still can't identify my skin color what should I do?
A: You can also choose to buy 2 get 1 free to choose three colors.
Choose a color close to the skin, then choose #2+#12
Mix the appropriate amount of each of these three concealers together to create the same color as the skin